Esmark 18U forward Alavi signs NAHL tender
January 31, 2014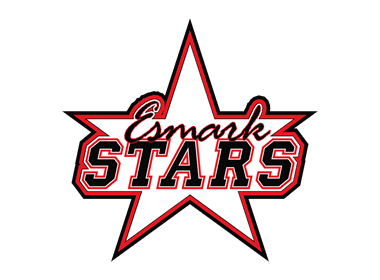 The Esmark Stars of the North American Prospects Hockey League (NAPHL) are pleased to announce that 18U forward Adam Alavi has signed an NAHL tender agreement with the Soo Eagles. The Eagles compete in the NAHL's North Division.
Alavi, 17, was the leading scorer on this year's Esmark Stars 18U squad. In 24 games played during the NAPHL regular season, Alavi (5'10/170) recorded 28 points, which included 10 goals and 18 assists. The native of McMurray, Pennsylvania also had four game-winning goals, which tied for the NAPHL lead in the 18U Division.
Alavi led the Stars to a 19-3-2 record during the NAPHL regular season, which was good for 3rd place. Last season, he played for the Stars 16U team leading them all the way to the NAPHL 16U Championship game. In 22 regular season games last year, Alavi had 25 points and also had 8 points in five playoff games during the 16U team's run last year.
Alavi was named the NAPHL 18U offensive Franklin Peak Performer from the NAPHL Showcase in Blaine, MN from December 6-9, as helped the Stars to a perfect 5-0 record at the event. Alavi led all 18U scorers in Blaine with 12 points (2 goals, 10 assists) in five games played. Alavi (5'10/170) had multi-point games in four of his five outings.
Esmark 18U head coach Dave Kosick says despite being a younger 18U player, Alavi has tremendous upside and potential. "Adam is a hard-working and focused player. What is very encouraging to us is that he has improved since the first day and now is seeing the benefit of his hard work pay off," said Kosick. "He is a solid two-way player, which is why I believe he will be successful at the next levels of hockey."
Alavi is the fourth member of the Esmark 18U team to sign a tender this season, joining teammates Brian Baker (Lone Star), Tristan Ramage (Johnstown) and Carmen Dalesandro (Soo)
A tender is a contract, of sorts, a player signs announcing his intentions to play for that particular NAHL team and that NAHL team only. Once a player signs a tender with an NAHL team, his playing rights belong to that team within the NAHL and he may not be recruited by any other NAHL team. Each team is granted ten (10) tenders, which include two (2) tenders exclusively used on players from the NAPHL - plus or minus any trades - which become active on Nov. 1. Tendered players are not eligible for the NAHL draft, which will be held on June 3, 2014.