NAPHL announces Franklin Peak Performers from event in Troy
January 29, 2014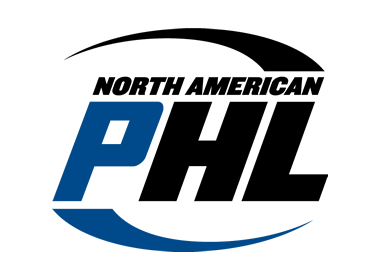 The North American Prospects Hockey League (NAPHL) announced its Franklin Virtual High School Peak Performers from the NAPHL Showcase in Troy, MI. The players were selected based upon their performance at the sixth NAPHL event of the season, which was the NAPHL Showcase held at the Troy Sports Center in Troy, MI from January 17-20.
18U Franklin Peak Performer (Offense) – Nathan Medeiros, forward, Omaha AAA
Omaha AAA Hockey Club 18U forward Nathan Medeiros finished as the second leading scorer in the 18U Division during the regular season. The native of Montreal, Quebec bookended the NAPHL regular season by winning the 18U offensive peak performer award during the first regular season event of the season and now the final regular season event of the season. Omaha went 5-0 at the final event of the season earlier in January in Troy and Medeiros (5'11/180) recorded 15 points in the five wins. Medeiros, 17, who tendered earlier in the year with the NAHL's Topeka RoadRunners, had four multi-point games at the event and finished the NAPHL season with 43 points. He recorded a five-point game in a 11-1 win over Detroit, a four-point game in a 9-1 win over Cleveland, three assists in a 9-0 win over Atlanta and a two-point effort in a 5-1 win over California. His 18 goals and 25 assists both ranked 3rd in the 18U Division.
"Nathan is a very good player with great offensive skills. Most importantly however, he is consistent every time he touches the ice," said Omaha head coach David Wilkie. He has high-end skill and thinks the game very well. He has a very good future in front of him and has the ability to be an impact player at the next level."
#2 Star: Tyler Benson, forward, Pursuit of Excellence
#3 Star: Zach Andrusiak, forward, Pursuit of Excellence
18U Franklin Peak Performer (Defense) – Brian Baker, goaltender, Esmark Stars
Esmark 18U goaltender parlayed his recent performance into signing an NAHL tender with the Lone Star Brahmas and now he has been honored as the 18U Defensive Peak Performer. The 18-year-old native of McMurray, Pennsylvania, was statistically the top goaltender in the NAPHL's 18U Division during the 2013-14 regular season. Baker's 1.00 goals against average, his 94.9% save percentage and his six shutouts led the 18U Division this season. Baker (5'10/155) finished the season with a 10-1-1 record in 12 appearances and allowed just 12 goals in NAPHL action all season long. Baker was also on top of his game this past weekend as he allowed just one goal in three starts to help the 18U Stars finished in 3rd place in the 18U Division with a 19-3-2 record. His shutouts came against St. Louis and Atlanta and he allowed just a single goal in a win over New Jersey.
"We have great depth in goal and it is one of the strengths of the team," said Esmark 18U head coach Dave Kosick. "Brian spends a lot of time studying the goaltending position and he is a better goalie for it. When he combines that with his physical ability, it makes him a really effective goaltender and one that will be successful at the next level."
#2 Star: Alan Feld, goaltender, New Jersey Jr. Titans
#3 Star: Jacob Gwillim, goaltender, Lansing Capitals
16U Franklin Peak Performer (Offense) – Van Barr, forward, Omaha AAA
Of the many offensive weapons that the Omaha AAA 16U team has, none were more effective at the last event than Van Barr. The 16-year-old Kansas City, Missouri native registered 12 points in five games at the last NAPHL event as Omaha captured the 16U regular season crown. Barr (5'10/165) recorded an eye-popping nine goals at the event, which included two game-winning goals. He scored in all five games at the event and recorded at least a point in every NAPHL game he played this season, but one. Barr had hat-tricks in wins over Pikes Peak and Anaheim and also had a multi-point game in a win over Cleveland. His 47 points in the NAPHL this season ranked 2nd on the Omaha 16U roster and 4th overall in the NAPHL 16U Division. His 28 goals led the team and was one behind the NAPHL 16U leader.
"I think Van has improved each week and each event as the season has gone along," said Omaha 16U head coach David Wilkie. "His performance in Troy really put him on map. He has remained consistent all season long and has proven he can put the puck in the net. There is a lot of interest from NCAA and junior teams so he will have a lot of options to continue his career."
#2 Star: Ryan Walker, forward, New Jersey Jr. Titans
#3 Star: Matthew Kidney, forward, New Jersey Jr. Titans
16U Franklin Peak Performer (Defense) – Michael Cernero, goaltender, New Jersey Jr. Titans
As much offense as the New Jersey 16U team has generated this season, their hidden strength and overall success in the playoffs may rely on their team defense, specifically in goal. That's where Jr. Titans goaltender Michael Cernero, 16, was at his best during the last event in Troy. The native of Wall, New Jersey allowed just two goals in almost three complete games of action as New Jersey captured the #2 seed for the upcoming playoffs. In his first game, he posted a shutout of Cleveland. In his second outing he came in relief and sparked a New Jersey comeback in which he made 28 saves and allowed just a single goal in two periods of action. In his final game, he allowed just a single goal in a 4-1 win over Anaheim. For the season, Cernero (5'8/160) ranked in the Top 10 in almost every single 16U goaltending category including: wins (9, 2nd), shutouts (3, 4th), goals against average (1.85, 7th) and save percentage (90.2%, 9th).
"Michael has been playing really well. He is a long-time member of the organization and has really put in the hard work to become a better player," said New Jersey head coach George Haviland. "He has developed to the point where he is now because he has worked hard. You are only as good as your goalies and both of ours have been solid for us and we will need them to best at their best in order to have success in the 16U playoffs."
#2 Star: Joseph Freeman, defenseman, California Titans
#3 Star: Bradley Becker, defenseman, New Jersey Jr. Titans
The NAPHL is comprised of six regular-season events leading up to its Championship Tournament Series in which the top teams at each level compete for a league championship. The NAPHL Championship Series, which will take place from February 14-18 at the Troy Sports Center in Troy, Michigan. It will feature all 32 NAPHL teams playing in their final league competition of the 2013-14 season.
About Franklin Virtual High School
Franklin Virtual High School is the exclusive educational services partner of the NAHL, NA3HL and NAPHL. FVHS is a trusted and fully accredited online high school designed to work around the student's needs and schedule. FVHS offers a 100% online classroom environment offering tutoring and live certified teaching staff and very low cost. To date, nearly 500,000 students have successfully used the FVHS curriculum. It is a school that is designed to let the student do things the way they want, when they want, and how they want. Visit Franklin online here.